8 days outdoors in Europe's far north.
8 times 24 hours sun, wind, endless skies, starry nights, wild berries, lush moss, campsite fires, refreshing baths in clear cold creeks.
walking, chatting, being silent, living with nature.
a heavy burden on my back.
slowly tuning in with nature.
feeding on blackberries, mossberries, lingonberries ... even raspberries like a flock of sheep on a mountain pasture, where the huts are made out of wood like at home, but seem to be more refined, neatly cut wooden planks painted red, this particular tone of Northern red, grass-covered roof-tops - look more like holiday homes than farmhuts.
giants entering a miniature world
with its unknown secrets
its multiple trees, plants, creatures.
what do we know about it?
what remains hidden to our eye?
an almoste endless sky
the eagles are mounting into
wide empty landscapes
wherever you turn
scattered gold-clad birch trees
with black lichen hanging over their branches like ghosts from another time
soft-pink gravel under my feet
a gaze into the wide country
then i tread on soft velvety cushion-like moss
sinking in to another world
smells of fairy-tales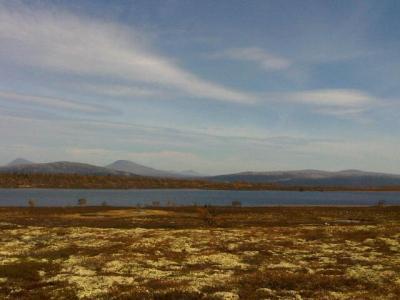 lunchtime at a lake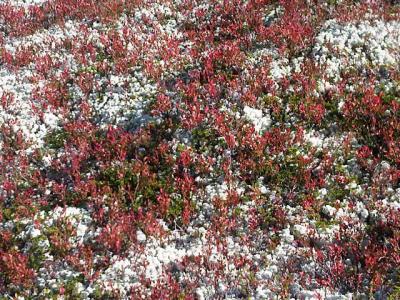 tiny flora
nana30 - 21. Sep, 10:25