... which at this time of the year is not to difficult to get.
Today has been the darkest and wettest day throughout my whole stay. The sun hasn't really come out and it seemed to rain forever.
Which makes quite a difference. Because despite the changeover to winter time last weekend, it's not been to bad this week. Wednesday was fine: It rained a bit in the morning, but the sun cam out later on and we had a nice walk under blue sky down to Kamppi.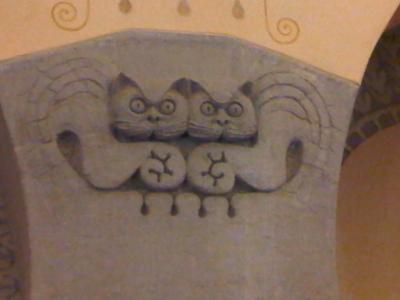 Apparently November is the worst month: The lovely brightly coloured leaves from the October trees have already gone and the December Christmas magic and pikku joulou has not yet set in.
Solution? Cinema & sauna!
nana30 - 2. Nov, 23:15